Bitcoin and, broadly, crypto traders watched a monthly close closely amidst a period of low volatility and market uncertainty, with BTC price hovering at around $29k.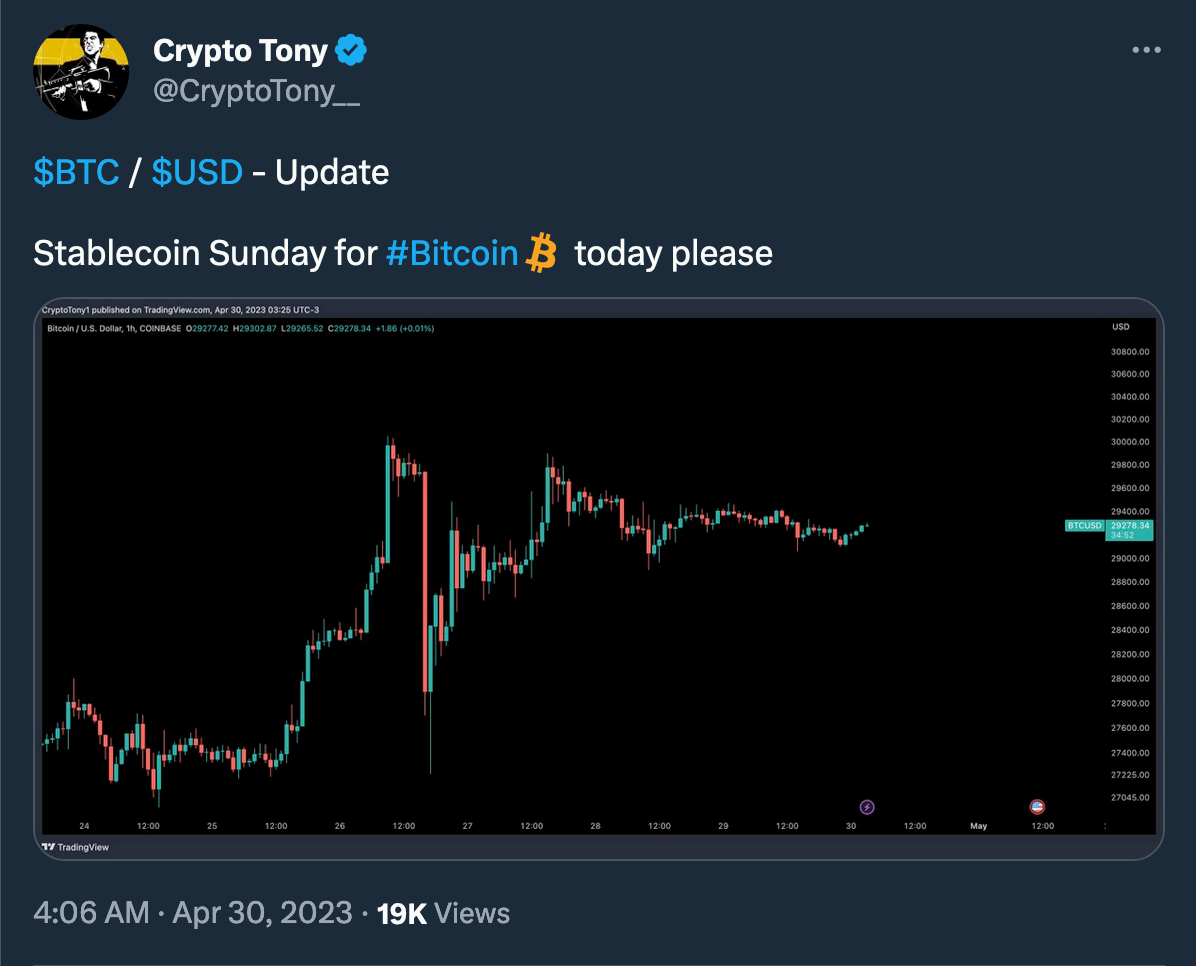 The price of Bitcoin has been struggling to break through the $30k level, and traders are anticipating a potential bearish move in the near future.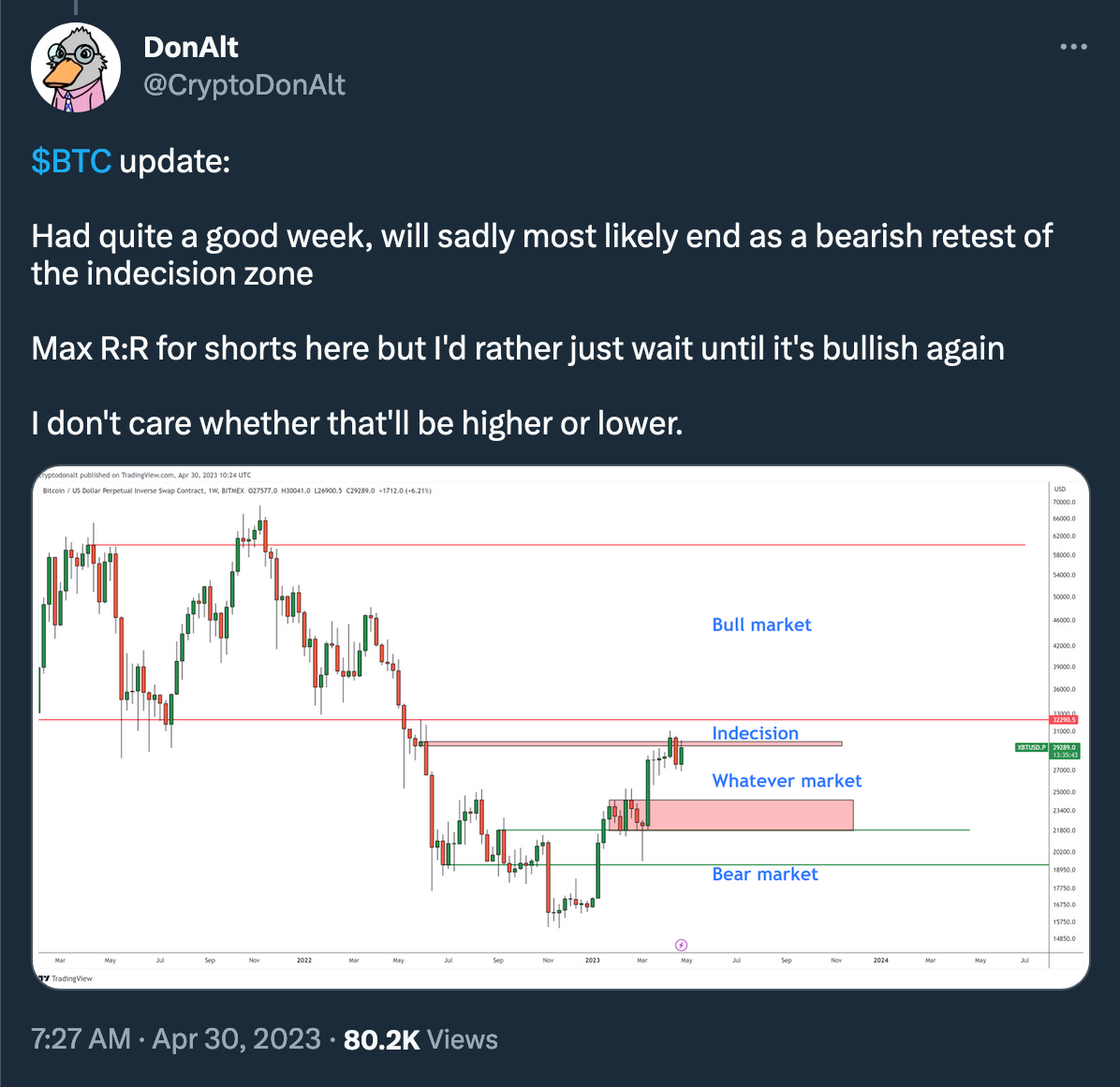 However, despite this uncertainty, there are still reasons for optimism in the cryptocurrency space, with four consecutive green months for bitcoin, which last time occurred in 2019, emerging from the bear market depths.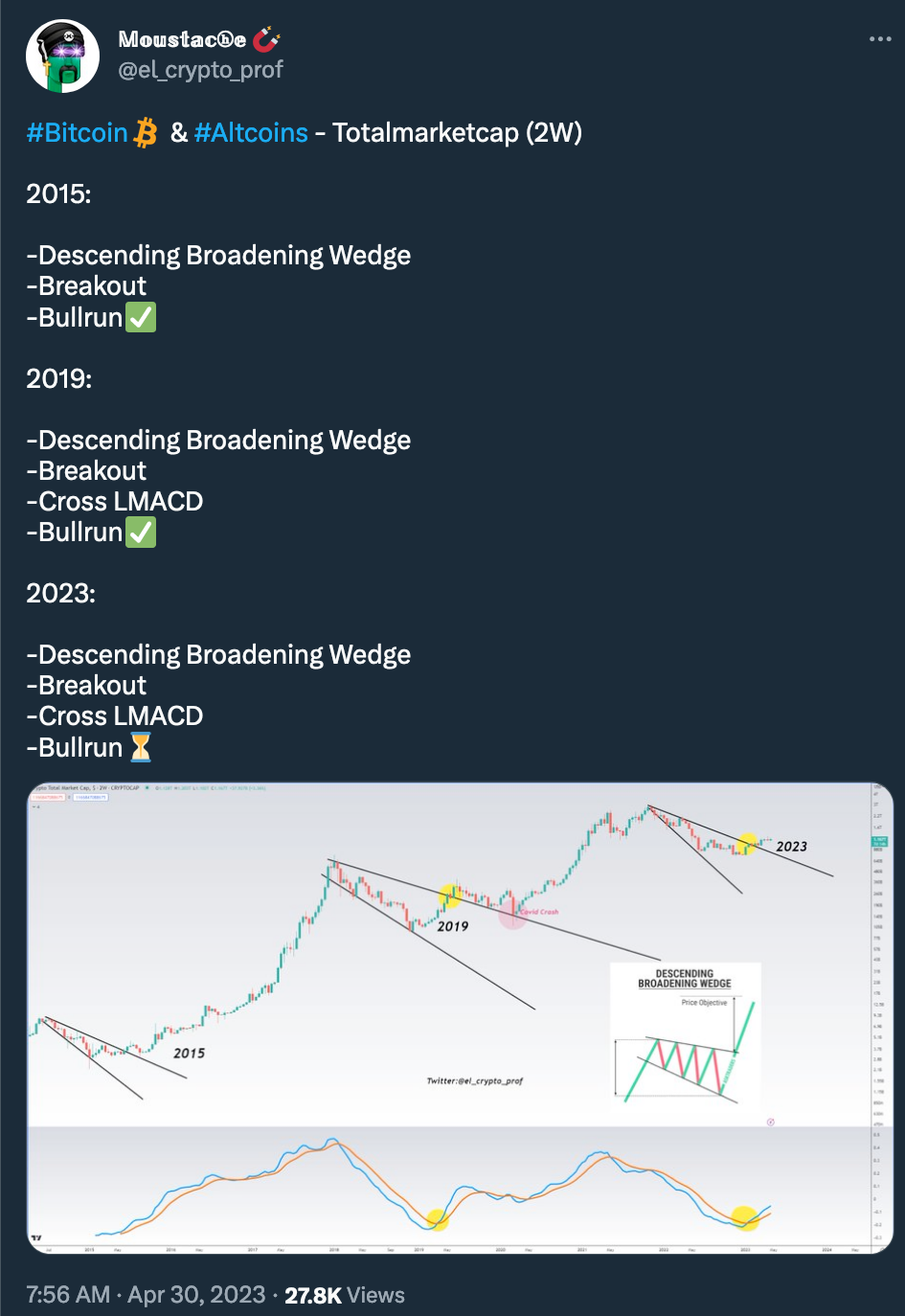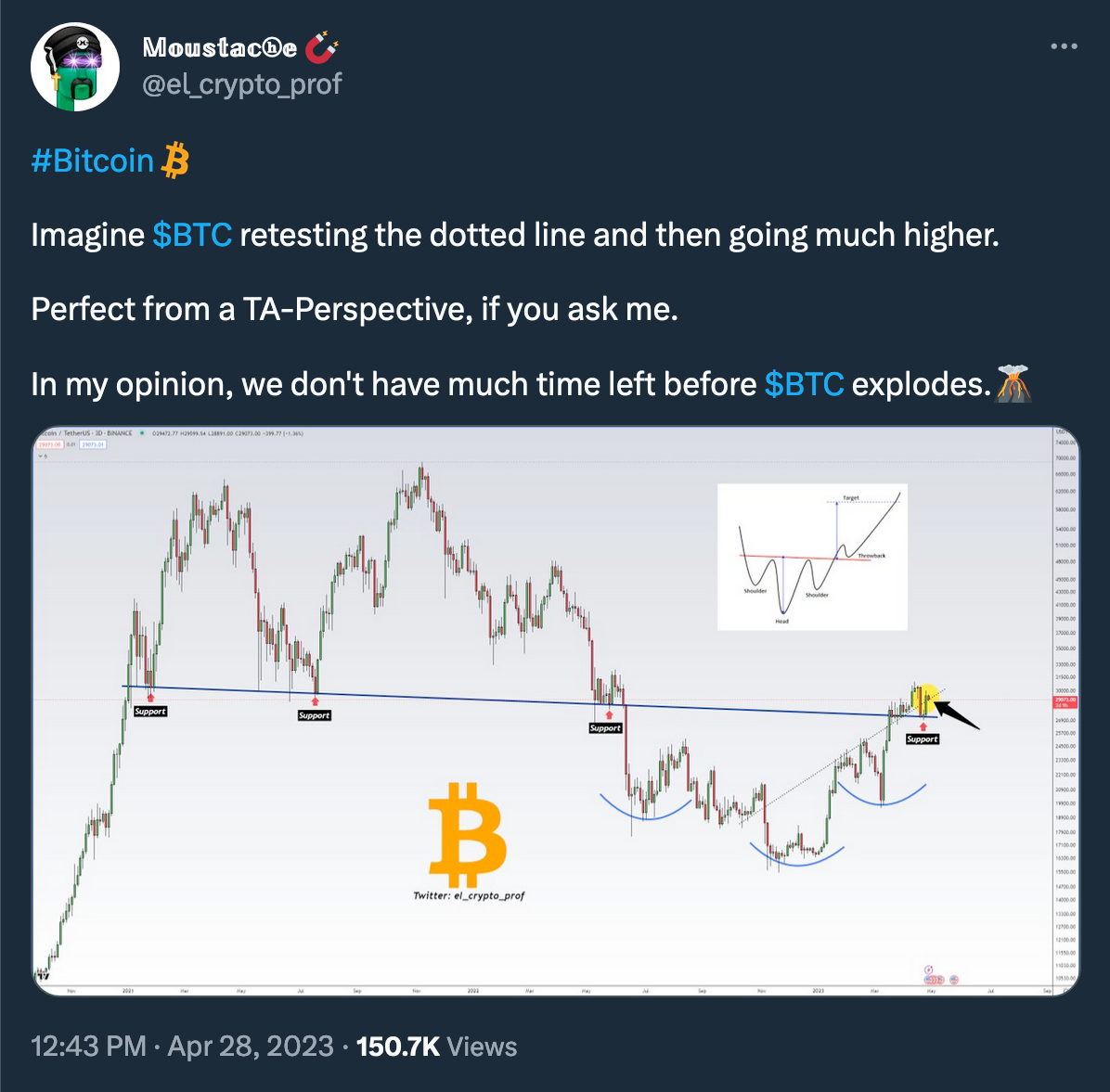 https://twitter.com/el_crypto_prof/status/1651975361020739586
Even more short-term cautious crypto traders remain bullish long-term. A pseudonymous trader known as J (@theirish_man) mainly focused on the monthly close, noting that the current price of BTC/USD is at a historically significant point based on its behavior during the current halving cycle.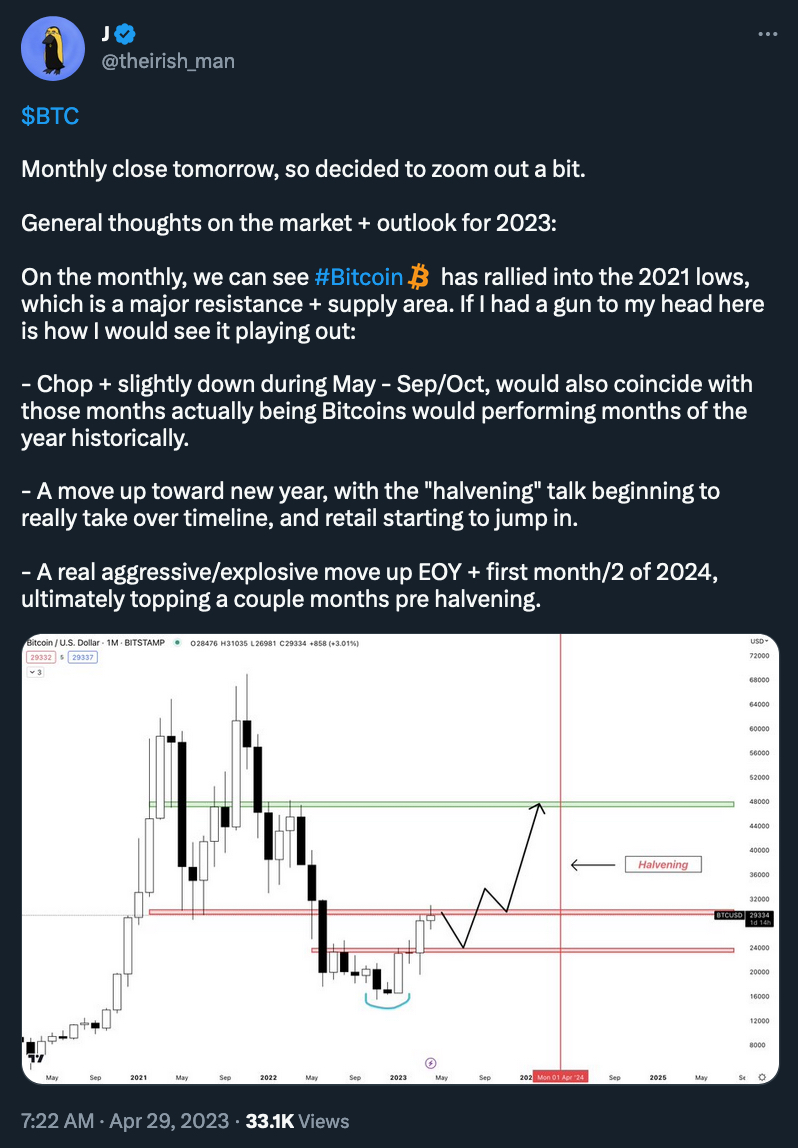 Prominent technical analyst Van de Poppe also believes bitcoin could continue to increase in value to surpass $40,000 during the second half of 2023. Additionally, he anticipates that $30,000, currently the resistance level, could become the support level in the event of a reversal.
However, he cautioned that this optimistic projection is contingent upon the US Federal Reserve maintaining its current monetary policy and not making any sudden changes. For now, FED hasn't hinted at any plans to alter its decision to increase interest rates, a move that has the potential to affect the value of cryptocurrencies… leading to a long-term bullish case for crypto instead of the shorter-term.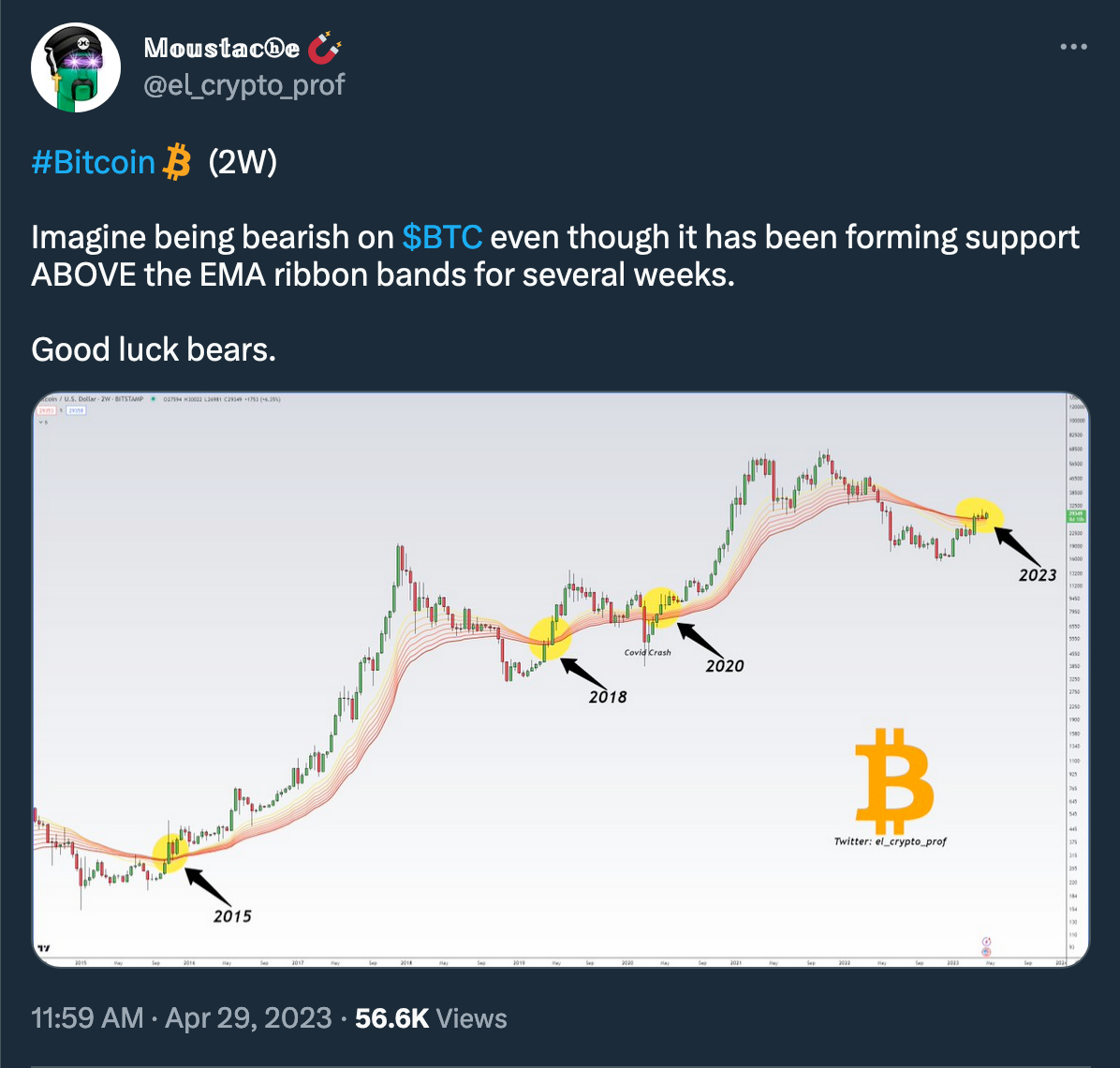 Last week Moustache claimed that "smart money" had already invested in BTC and is now waiting for the price to increase significantly.
Santiment, a market intelligence provider, shares this view too: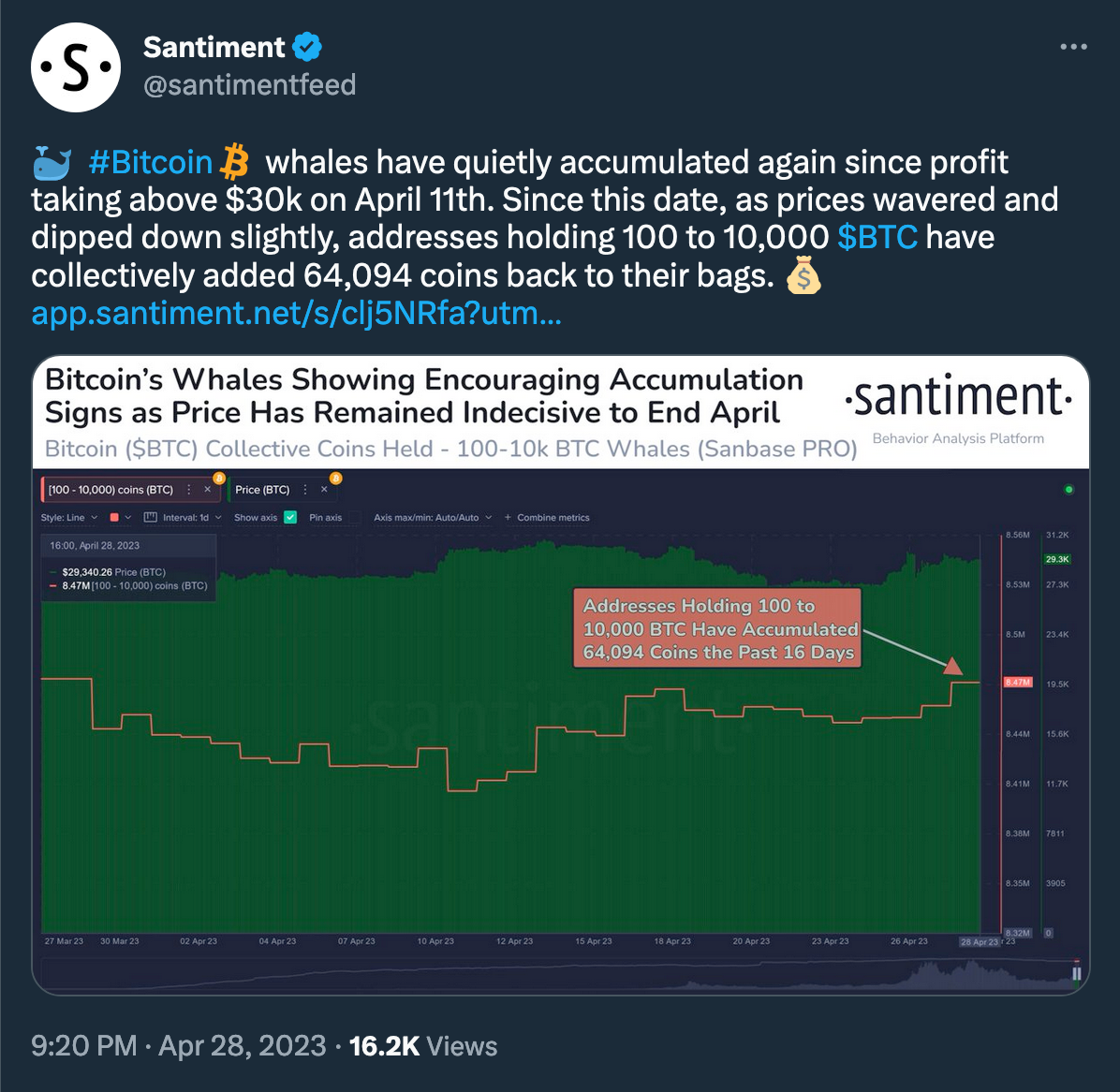 Regarding #altcoins, veteran trader Peter Brandt predicts bitcoin breakout against altcoins, which may cause bitcoin to generally outperform. So it may look like a bitcoin season… for now.