Ron DeSantis, the governor of Florida and a prominent figure in the Republican Party, made waves in the #crypto community with his strong support for Bitcoin as part of his presidential campaign rhetoric ahead of the 2024 election, which he launched in the Twitter Spaces with Elon Musk this Wednesday.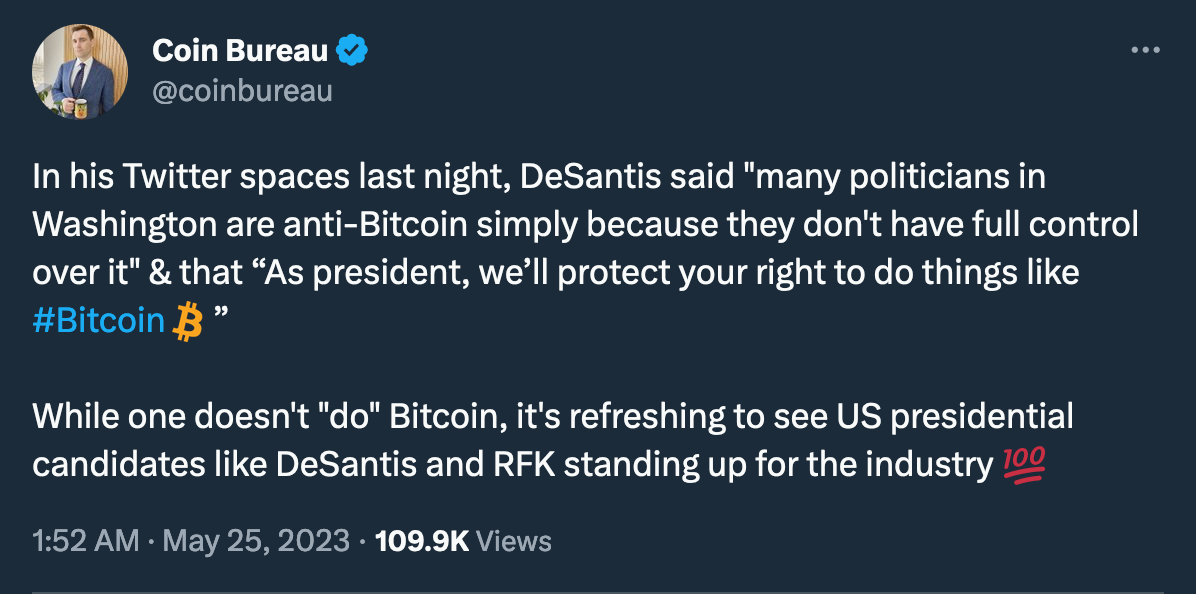 In a conversation with @elonmusk, DeSantis claimed the future of Bitcoin could be in jeopardy if Joe Biden is reelected as president. DeSantis argues that the Biden administration's regulatory approach could stifle innovation and literally kill Bitcoin:
"The current regime, clearly, has it out for Bitcoin. And if it continues for another four years, they'll probably end up killing it… Bitcoin represents a threat to them, so they're trying to regulate it out of existence," he said.
Now, the ongoing regulatory crackdown and a lack of clarity regarding cryptoassets' legal status appear to be triggering a notable shift in the crypto landscape: major crypto firms are leaving the United States.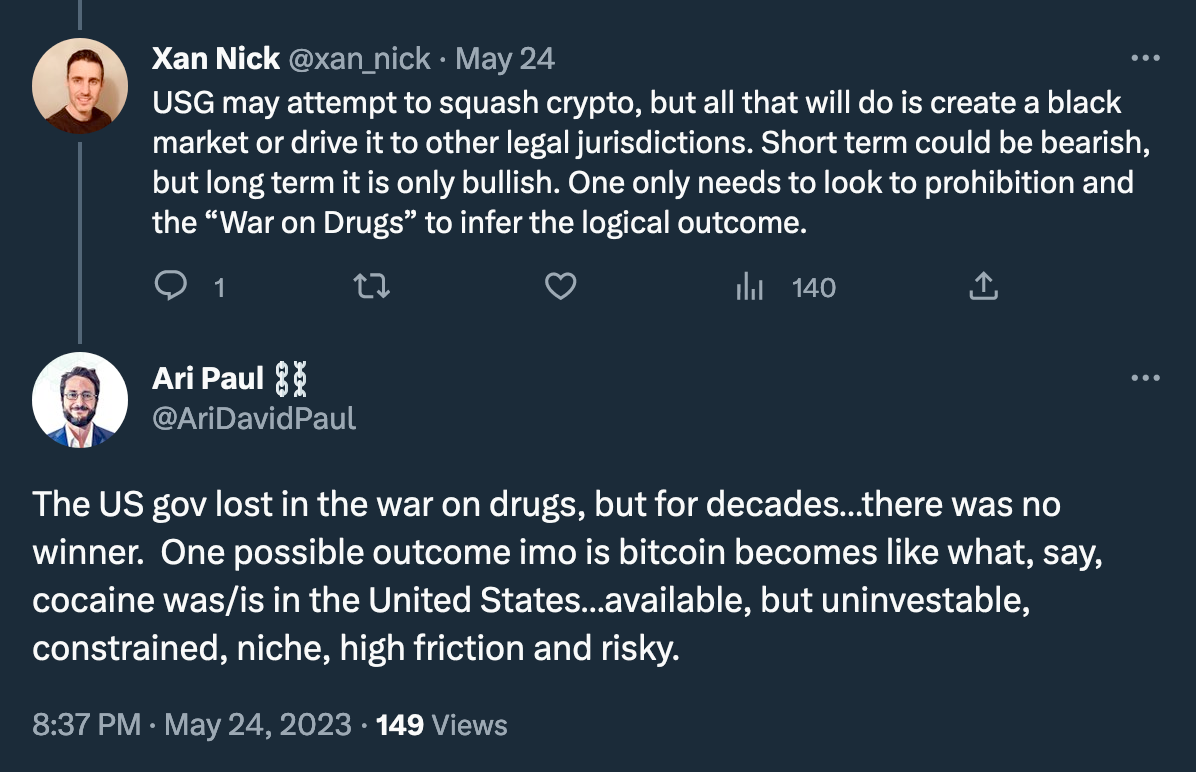 The Florida governor portrayed his support of Bitcoin as a matter of civil liberties, criticizing his opponents' efforts to restrict crypto as government overreach.
"You have every right to do Bitcoin," DeSantis said. "The only reason these people in Washington don't like it is because they don't control it."
DeSantis called the Biden administration "central planners" who "want to have control over society."
For his part, DeSantis has positioned himself as a pro-Bitcoin advocate and an opponent of central bank digital currencies (CBDCs). He firmly believes that CBDCs would undermine financial privacy and give excessive power to central authorities, further monopolizing U.S. financial system.
"I see it as a massive transfer of power from individual consumers to a central authority, and I don't think that's good for a free society," DeSantis said. "I'm a 'no' on [a] central bank digital currency."
"I just don't have an itch to have to control everything that people may be doing in this space." (Source)
DeSantis is considered a top rival to Donald Trump for the Republican nomination. However, he currently lags behind the former U.S. president by a substantial margin of over 30 percentage points in early polls.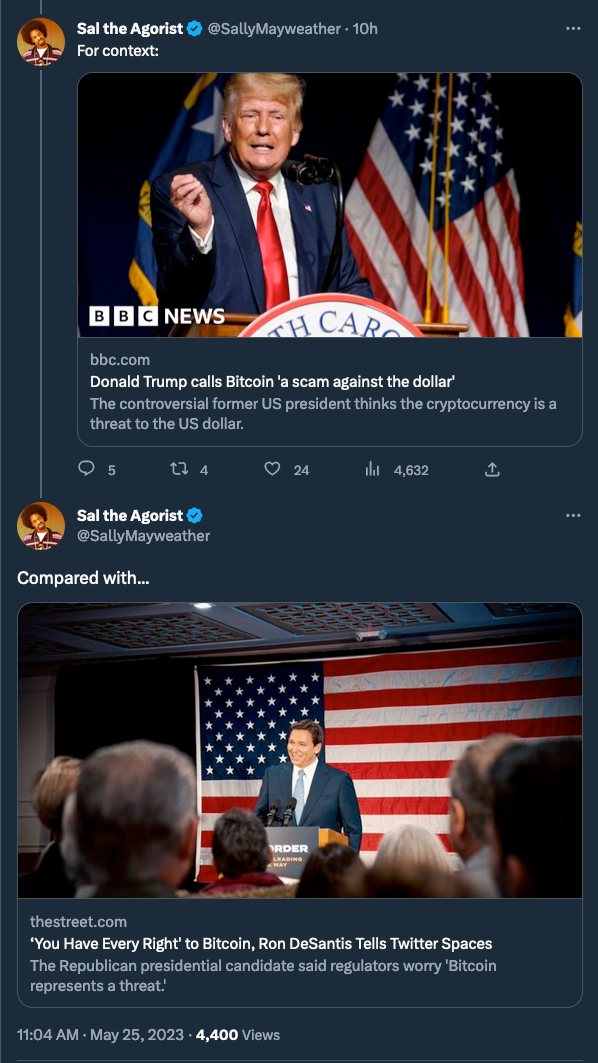 Here you can find a detailed thread about Trump's and DeSantis' stances on crypto: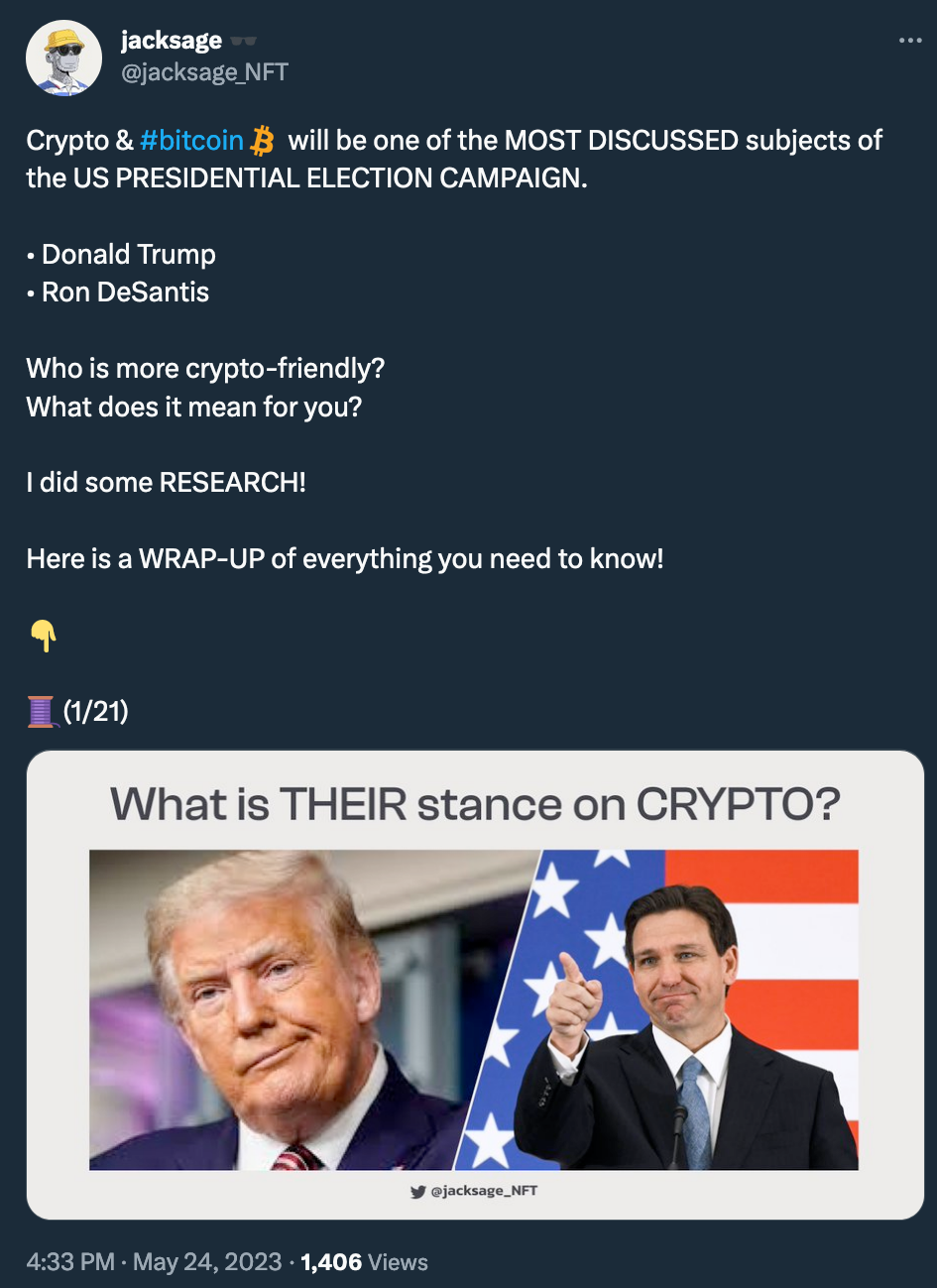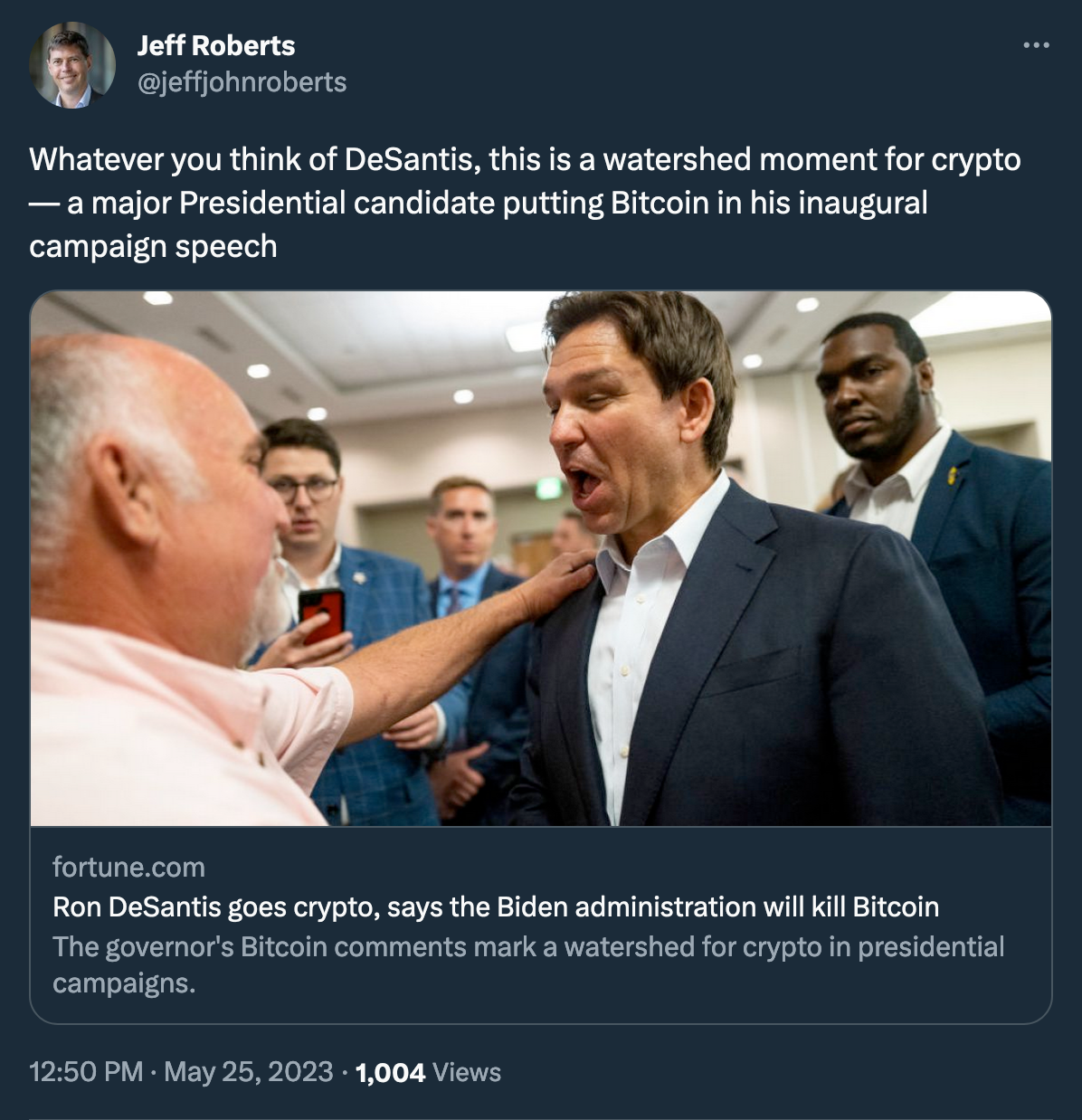 Much like Robert F. Kennedy Jr., another Democratic presidential candidate, DeSantis aims to position himself as a defender of financial freedom and advocate for a regulatory environment that fosters innovation and embraces the potential of cryptocurrencies. So the outcome of the presidential campaign may have significant implications for the future of Bitcoin and the broader cryptocurrency landscape in the United States. All in all, it seems that a pro-crypto U.S. president may be just a matter of time.