0xprocessing, a cutting-edge cryptocurrency processing service, has added Solana blockchain to its growing platform. This integration enables clients to use Solana network to receive payments on their website or online store. Solana becomes the 11th network supported by 0xprocessing. The list of coins available on the new blockchain includes SOL, USDT, USDC, soETH, wBTC, RAY, and SRM.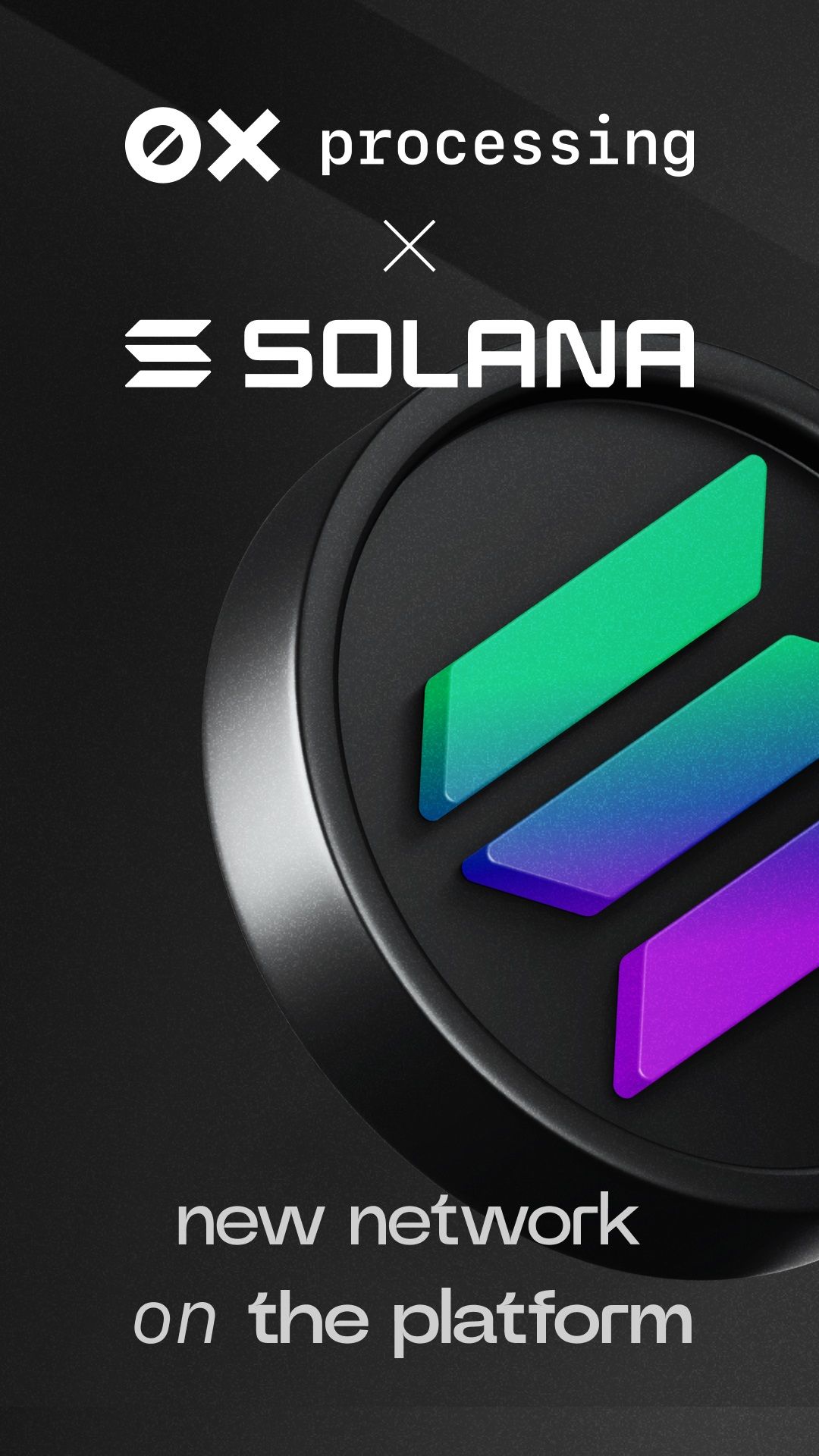 Solana is a third-generation blockchain that employs an innovative consensus algorithm called Proof of History (PoH) in conjunction with Proof of Stake (PoS). This combination allows the network to process up to 50,000 transactions per second, which is significantly higher than other blockchains. The blockchain also supports a wide range of decentralized applications (DApps) and DeFi solutions, making it an attractive choice for many cryptocurrency users.
Now that Solana blockchain is supported on 0xprocessing platform, users can enjoy additional flexibility and transaction processing capabilities.
0xprocessing is a technology-driven and business-adaptive service for accepting cryptocurrency payments with unique features that enable businesses to expand their consumer base, increase net profit, and make their platform as convenient as possible.