Georgia's iGaming industry stands as a rapidly expanding market, with an impressive 7.6% annual growth rate and an average revenue per user of $360.50 in online casinos. This, coupled with Georgia's favorable business environment, a booming tech industry and strategic location for serving both eastern and western markets, makes it an emerging hotspot for new entrants. The market offers a promising and supportive environment for growth and investment in the industry, and the gateway to explore these prospects is the iGaming Crossroads Summit 2023.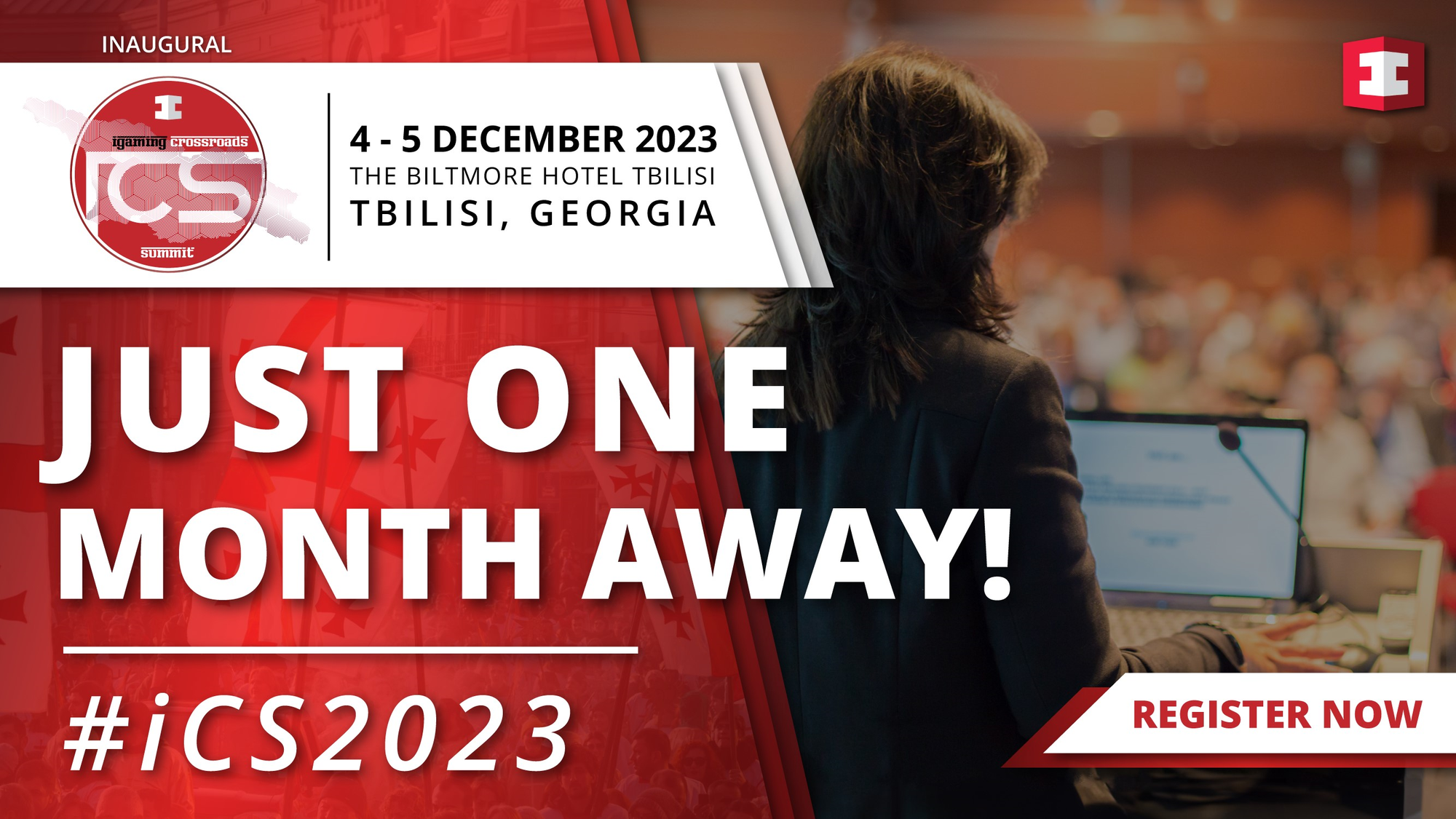 Dive into Trending Topics
Explore a wide array of iGaming topics featuring insights from specialists in various gaming fields.
Day One Keynote Address:
George Mamulaishvili, Head of Administration, Georgian Gambling Association - "Georgian Gambling Regulations: What's New, What's Next, and How It Impacts Businesses"
Panel Discussion:
Baki Lortkipanidze, Marketing and Sales Director, SMH Global
Valerian Chanchibadze - PhD, Head of Business Development, Orbital Gaming
Vakhtang Mdivani, Co-founder & Chief Product Officer, Promofy.app
Göktuğ Boğaç ÖGEL, Head of Product Management, Azerlotereya
- "Ensuring Longevity: Sustaining Your Brand in the Gaming Sector"
Presentation:
Göktuğ Boğaç ÖGEL, Head of Product Management, Azerlotereya - "Strategies for iGaming Companies in the AI-Driven Era"
Day Two Keynote Address:
Lev Bass, CBDO & Co-founder, Huntli.io - "Compliance and Proactive Risk Management in Online Betting and Gambling"
Presentation:
Goga Surguladze, Chief Product Officer & Product Data Scientist, MSc - "Leveraging the Power of AI and Data Science in iGaming"
Panel Discussion:
Mikheil Didebulidze, Founder & CEO, Arena Games
Prof. Dr. Dean Rakic, Chief Scientist, Blockcontrol
Eralp Hatipoglu, Co-Founder & CEO, Citypay.io
Lev Bass, CBDO & Co-founder, Huntli.io
- "Shaping the Future of Crypto in the iGaming Industry: Key Trends to Watch"
Hear from these expert speakers and many more through informative panel discussions and presentations at iCS 2023!
Meet Strategic Partners, Sponsors & Exhibitors
iGaming Crossroads Summit 2023 thrives with the support of leading companies. Elite Executive, NascentEdge, and NovaMotus Consultancy act as strategic partners, enhancing the event's global presence. Sponsors and Exhibitors including EI Networking, Aviatrix and many more promise to further amplify the upcoming event. These market leaders are key to the summit's success, and their contributions are greatly appreciated.
Purchase Your Pass to Business Growth in Eurasian iGaming
Don't miss out on the opportunity to witness the cutting-edge innovation of Georgian iGaming at iCS 2023! Experience the future of iGaming firsthand and immerse yourself in a world of limitless possibilities in the heart of the Georgian capital. With only one month left until this premier event, secure your ticket now and join thought leaders and innovators in Tbilisi. Be a part of this groundbreaking event!