Twitter is full of fears and rumors regarding the problems of Huobi. Users are discussing whether the once-leading trading platform could become the next in the list of deceased crypto exchanges against the backdrop of the current crypto winter and a fall in confidence in CEX.
Last week, Huobi confirmed that it was planning to fire approximately 20% of its staff.
"The planned layoff ratio is about 20%, but it is not implemented now. With the current state of the bear market, a very lean team will be maintained going forward," stated a company spokesperson.
There are also rumors that Huobi requires its staff to receive salaries in stablecoins, while its users suffer problems with their assets withdrawals.
However, Huobi denies all allegations.
Amid all these concerns, Huobi suffered over $100mn in token outflows last week as fears circulated about its solvency.
According to CoinRanking, Huobi Global is the 10th largest crypto exchange in the world by trading volume. In 2022, Huobi founder Leon Li sold his 60% stake in the company in a deal with Hong Kong-based investment firm About Capital. TRON founder Justin Sun is rumored to have used About Capital as an intermediary company in order to acquire Huobi. According to Kaiko, Huobi's market share tumbled from 22% in 2020 to just 4% last year. Overall, the market has consolidated significantly with Binance dominating the majority of trade volume relative to both centralized and decentralized exchanges.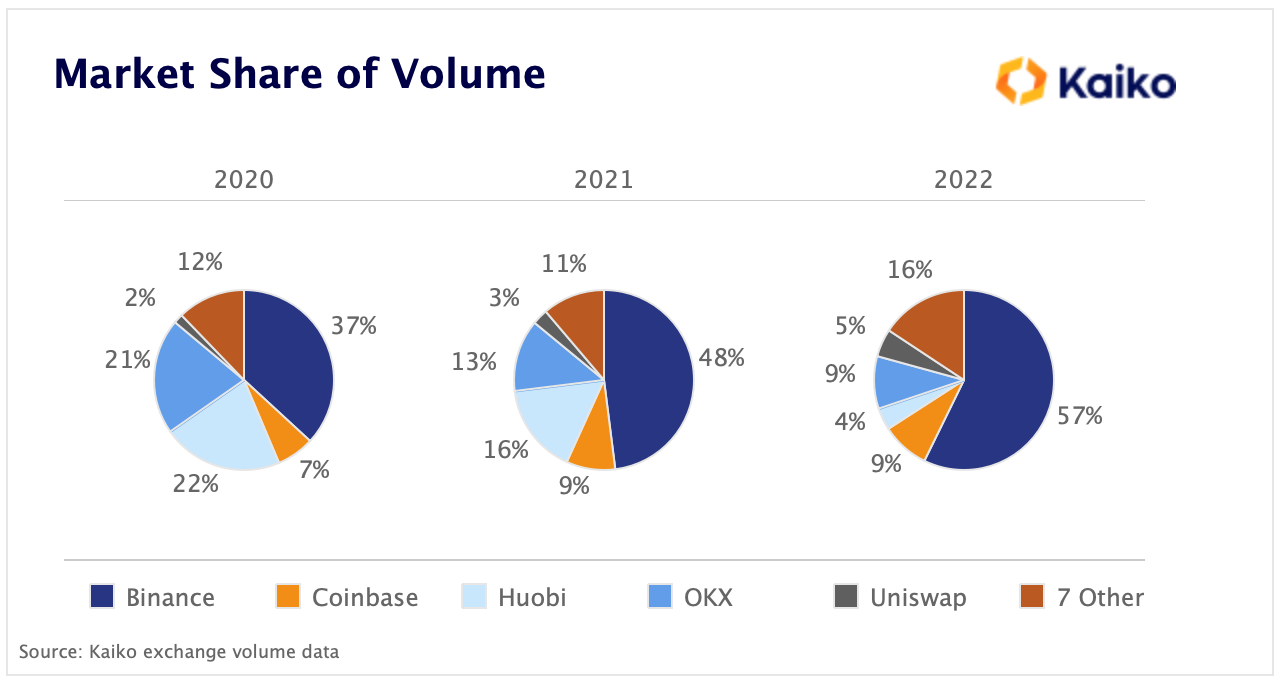 Last weekend, USDD, the stablecoin issued by the TRON DAO Reserve, currently actively promoted by TRON founder Justin Sun and used on Huobi, lost its peg. On Friday, when Huobi announced its staff cuts, USDD dipped to $0.97 and failed to return to its peg on Monday.
USDD has TRX (TRON's native token), BTC, USDC, and USDT as collateral. The website of the TRON DAO Reserve claims that a collateral ratio is of over 200%.