Sam Bankman-Fried's FTX crypto exchange filed for bankruptcy, and the billionaire himself is stepping down as the company's chief executive officer.
FTX has recently been the third crypto exchange in the world. Its collapse began with a Coindesk report that came out on November 2 and caused investors to flee. It said that the low-liquid FTT tokens issued by FTX accounted for at least 40% of Bankman-Fried's Alameda Research reserves. Investors reacted extremely nervously to this information, rightly assuming that any large sale of FTT could collapse the entire structure - and that was exactly what happened a few days later.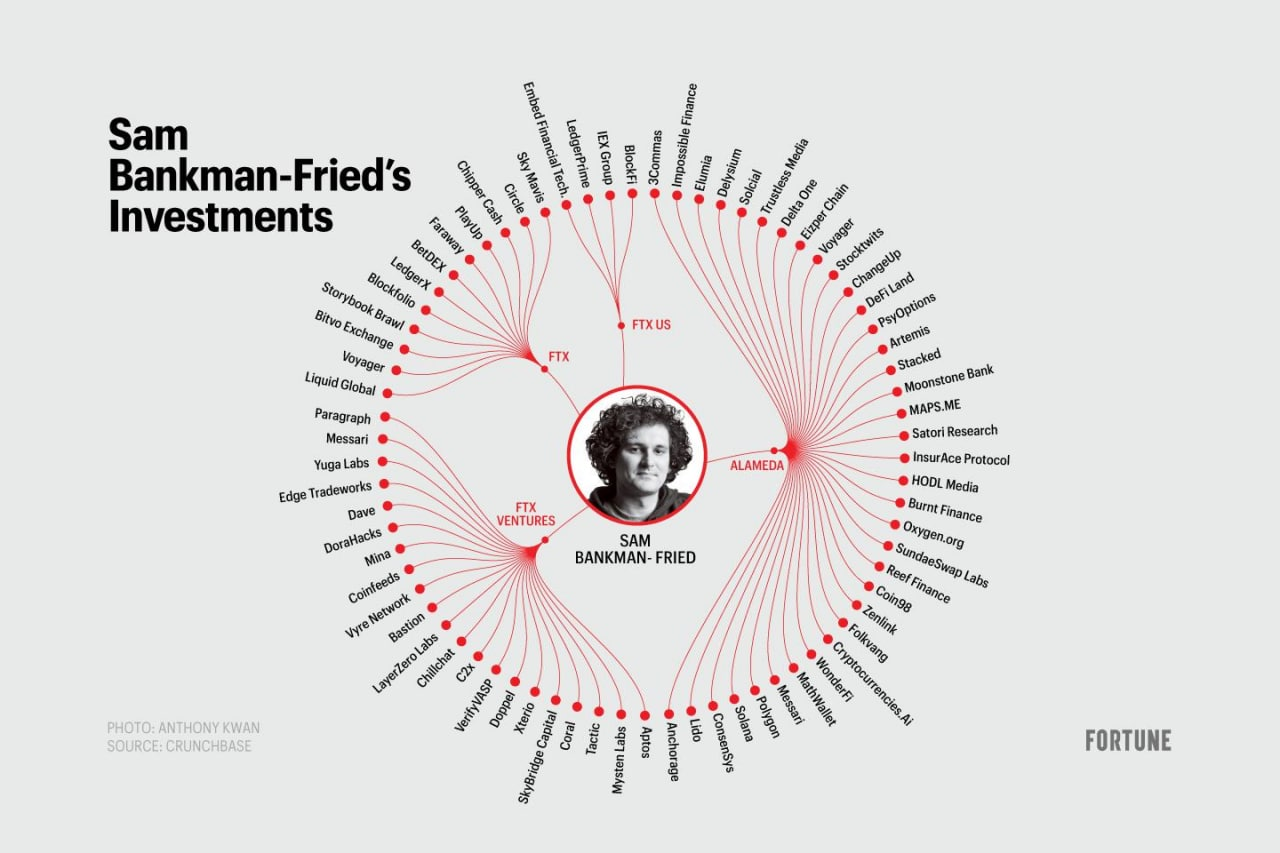 On November 6, Binance founder Changpeng Zhao made another strike on FTX. Citing "recent revelations," CZ announced that he would liquidate all of Binance's positions in FTT worth $580 million. Next day Binance, the largest player in the market, announced that it would buy FTX to help it get out of the "liquidity crunch."
However, on November 9, Binance changed its mind about buying the world's third-largest crypto exchange FTX. The company said it made the decision following a "corporate due diligence." Binance's refusal to buy FTX intensified deposit runoff. Bitcoin fell to a two-year low.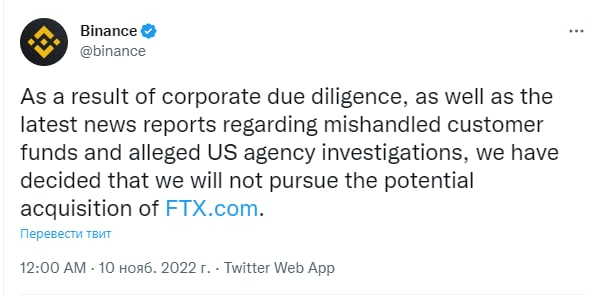 According to Bloomberg, on Wednesday, Bankman-Fried announced to investors that his crypto exchange was facing an $8 billion deficit. "I screwed up," the billionaire admitted. FTX's investors include Sequoia, Softbank, Temasek Holdings, the Ontario Teachers' Pension Plan, Race Capital, and Lightspeed Venture Partners, amongst others.
Investors should hardly hope for a refund of lost funds. Sam Bankman-Fried's FTX Trading exchange held $900 million in liquid assets against $9 billion of liabilities the day before Friday's bankruptcy filing, the Financial Times reported Saturday, citing investment materials the newspaper had seen.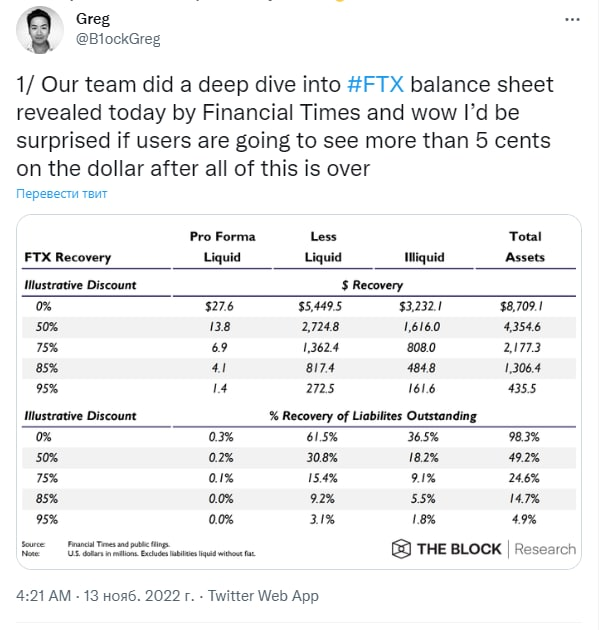 Speaking at the AMA session, Binance CEO Changpeng Zhao stated that the collapse of FTX would have an impact on the entire industry. Trust in centralized crypto exchanges has been undermined. And we can expect the runoff of capital and users from CEX and CeFi, followed by the bankruptcy of other trading platforms. The first bells are already being heard. Crypto․com sent more than 280,000 ETH from a cold wallet to the Gate exchange.
CEO Crypto.com tried to explain that the transaction was executed mistakenly and the coins have already been returned. But investors were already unstoppable. The CEO Binance added fuel to the fire, hinting that exchanges that carry out dubious coin movements are not trustworthy.
The Cronos coin (CRO) of the Crypto.com platform lost almost 20% in a day. Users began to talk on social networks that they faced many hours of delays when withdrawing funds from Crypto.com.

But there are those who benefit from the current crisis. Among them is Binance-backed Trustwallet, where users hastily transfer funds from CeFi and CEX. The number of users has already exceeded 58 million. The capitalization of their native TWT token has risen sharply to $1 billion.