Pepe, the controversial hype-fueled memecoin, made a lot of noise recently after surging 1000% in just a few days, being listed on major exchanges and surpassing $DOGE in daily trading volume.
A quote from PEPE's own disclosure:
"PEPE is a meme coin with no intrinsic value or expectation of financial return. There is no formal team or roadmap. The coin is completely useless and for entertainment purposes only."
The quirky token gained traction among traders due to its association with @Matt_Furie's famous internet meme character Pepe the Frog – as well as the trend for memecoins and aggressive promo campaign, of course.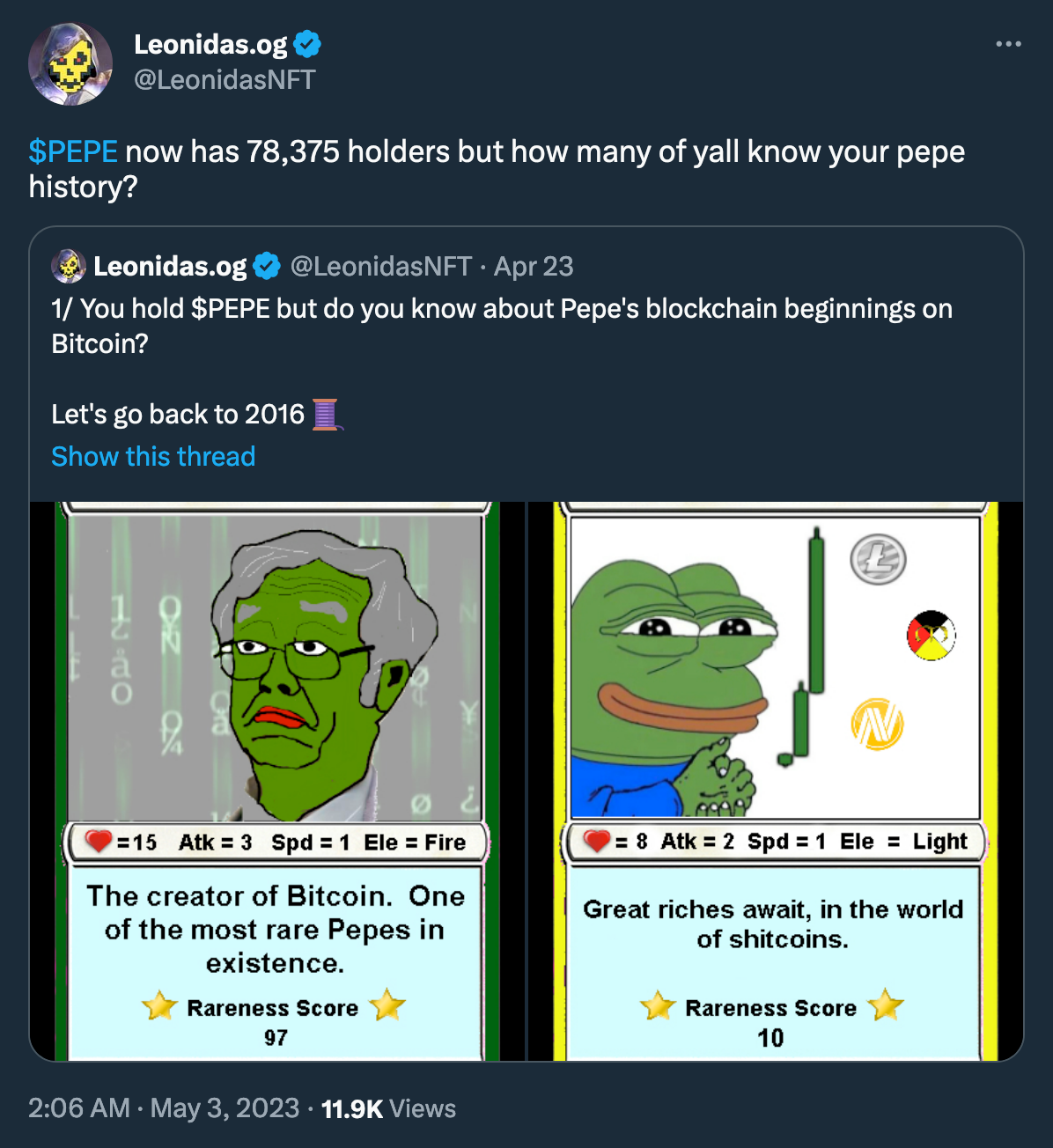 There are not much riskier digital assets than memecoins, highly volatile coins based on internet memes with little (if any) apparent utility. Their prices can spike suddenly, leading to inconceivable returns for some lucky traders. Still, liquidity issues could prevent them from realizing that profit, meaning it would be challenging to exit a position and cash out in "real" money without dumping the asset's price.
Talking about "some lucky traders," $PEPE whale's behavior raises reasonable questions about whether these wallets belong to insiders or maybe to the project's team (thread).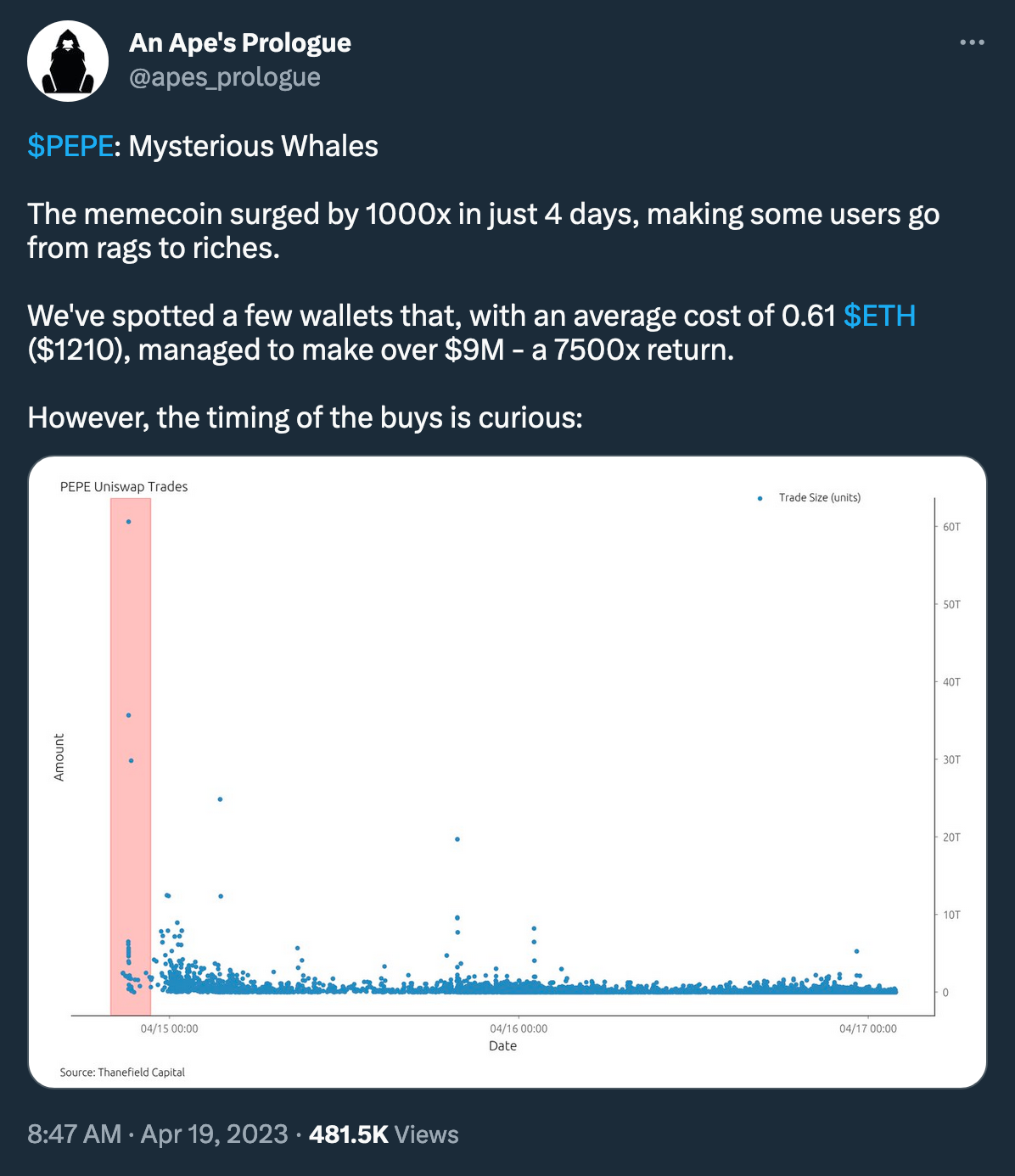 There are additional warning signs linked to $PEPE. According to Goplus data, the PEPE contract has six suspicious functions (while only three are publicly available); for instance, the contract developer:
Can blacklist an unlimited number of addresses, creating conditions for a so-called honeypot attack when a fraudster blocks investors from withdrawing their capital
Can change the number of tokens available for trading, creating a risk of a dump
Has already put a limit on the number of transferable tokens for an unknown reason, although even this parameter can be modified
These concerns, however, didn't stop several major exchanges (incl. OKX, Huobi, Bitget, and MEXC) from adding $PEPE to their listings and its price from skyrocketing by thousands of percent. Because healthy and fun degen gambling has all the rights to existing, too.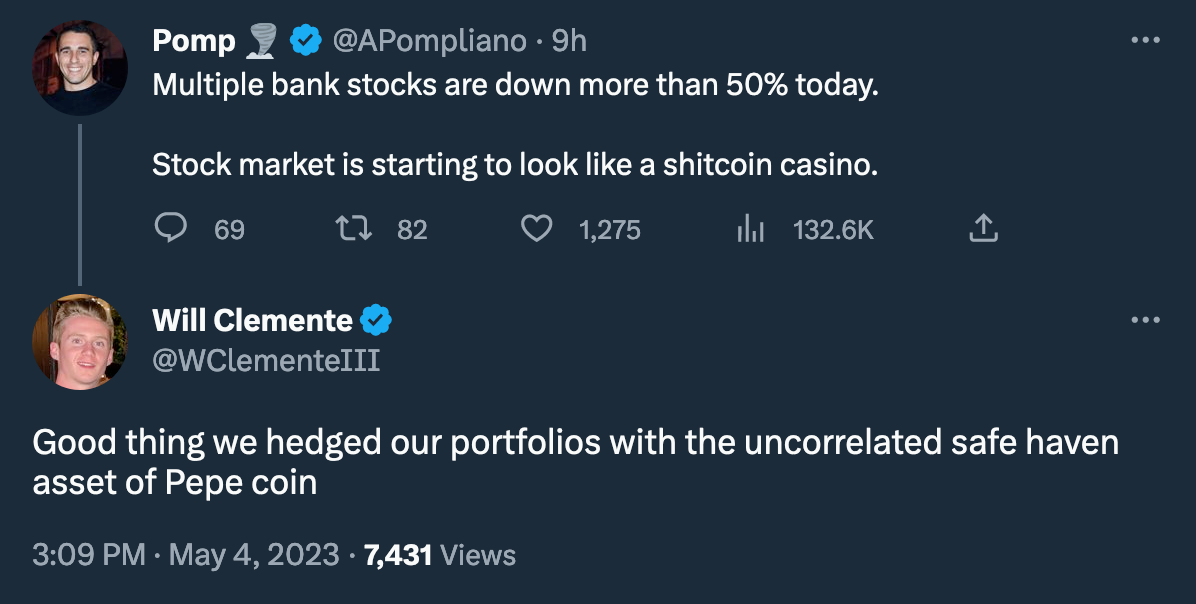 https://twitter.com/WhaleChart/status/1653193563121778688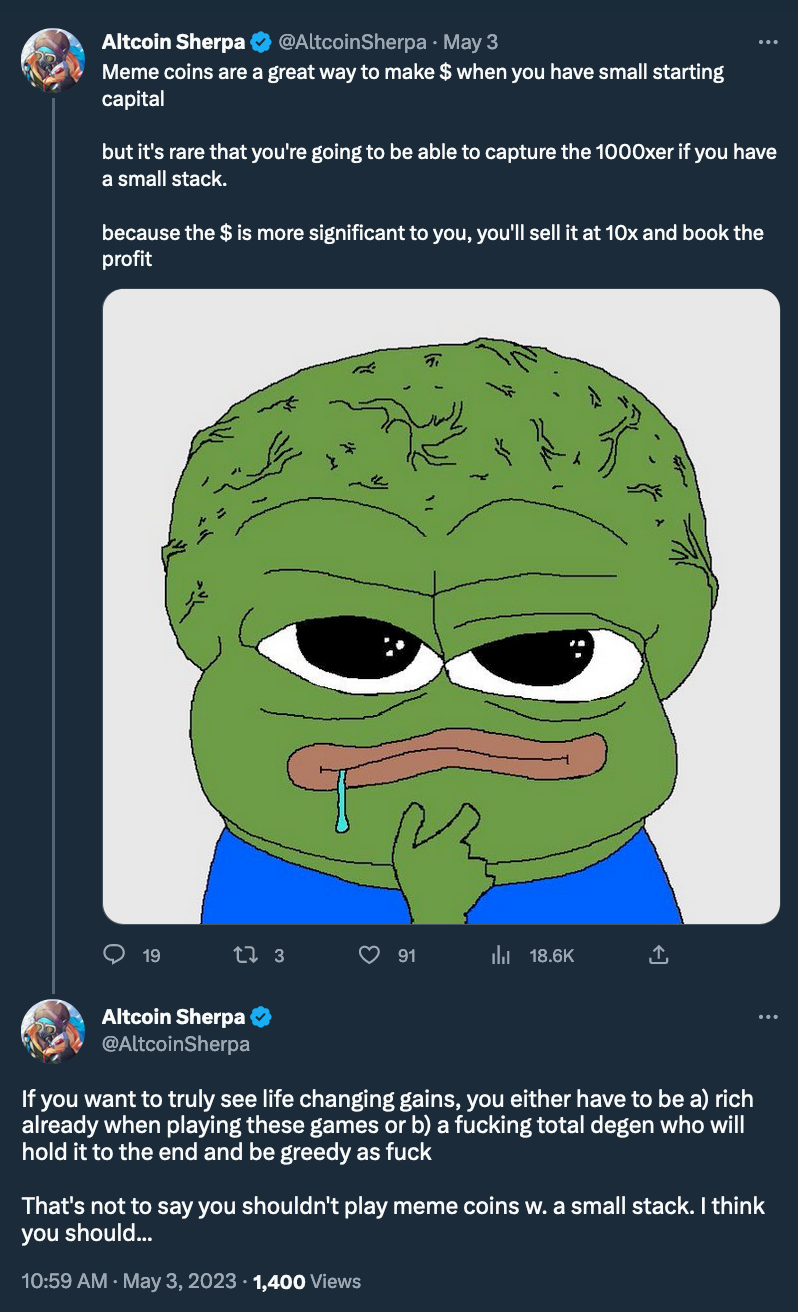 …And if you decide to play this game, take a look at this recent study from CoinGecko first: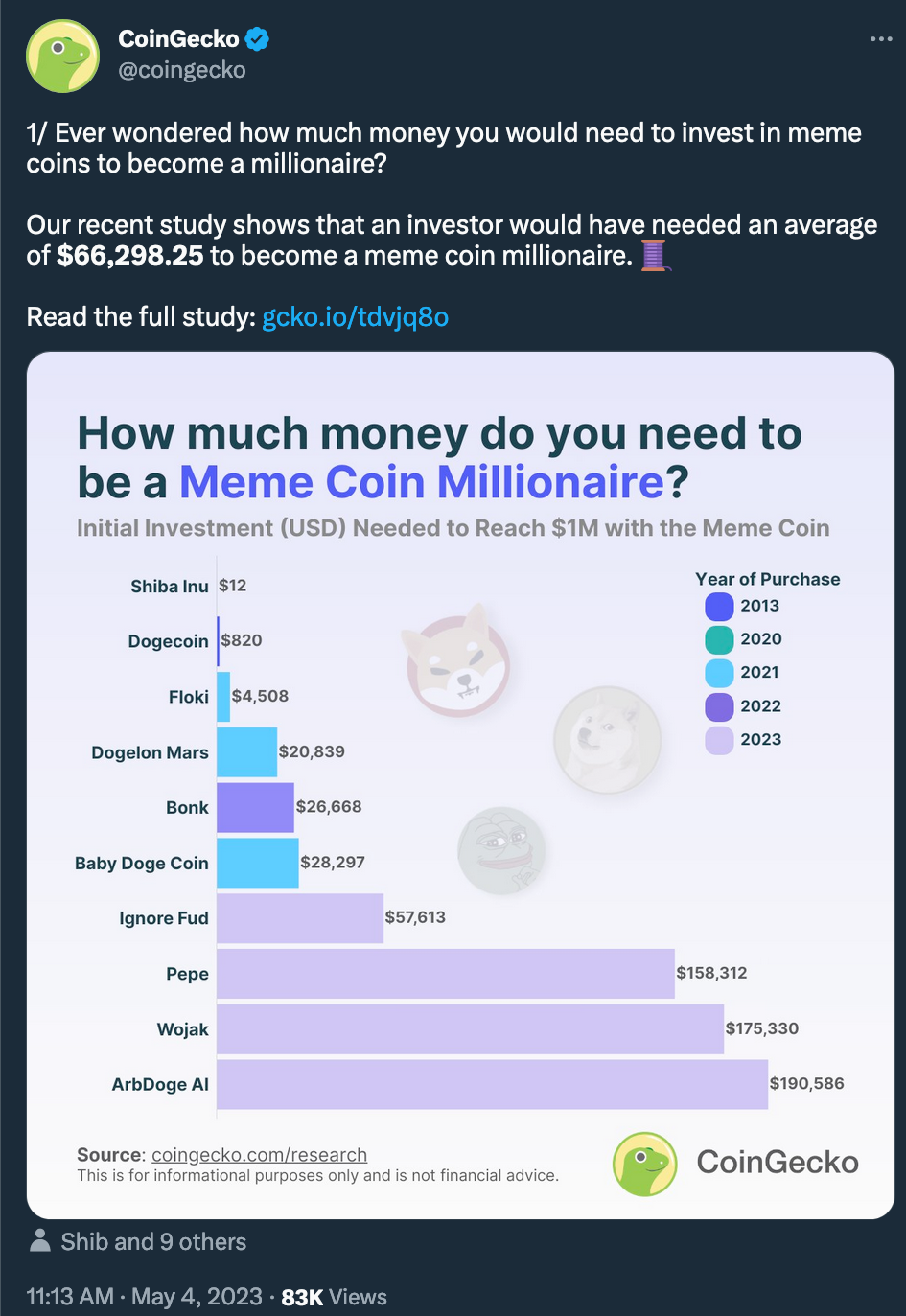 Actually, I don't want to give you any advice in this regard. Still, I have one essential recommendation: no matter how ridiculous another memecoin is, please, don't ever try to play against the market by shorting it.