Prepare for a momentous occasion that will set the stage ablaze with brilliance and redefine the boundaries of innovation. The highly anticipated DAO Montenegro conference is just around the corner, ready to leave an indelible mark on the landscape of cutting-edge ideas. From May 21-22, the prestigious Hilton Hotel in Podgorica, Montenegro's capital, will bear witness to a gathering of extraordinary minds, all converging to unravel the intricacies of organizational challenges amidst a global crisis.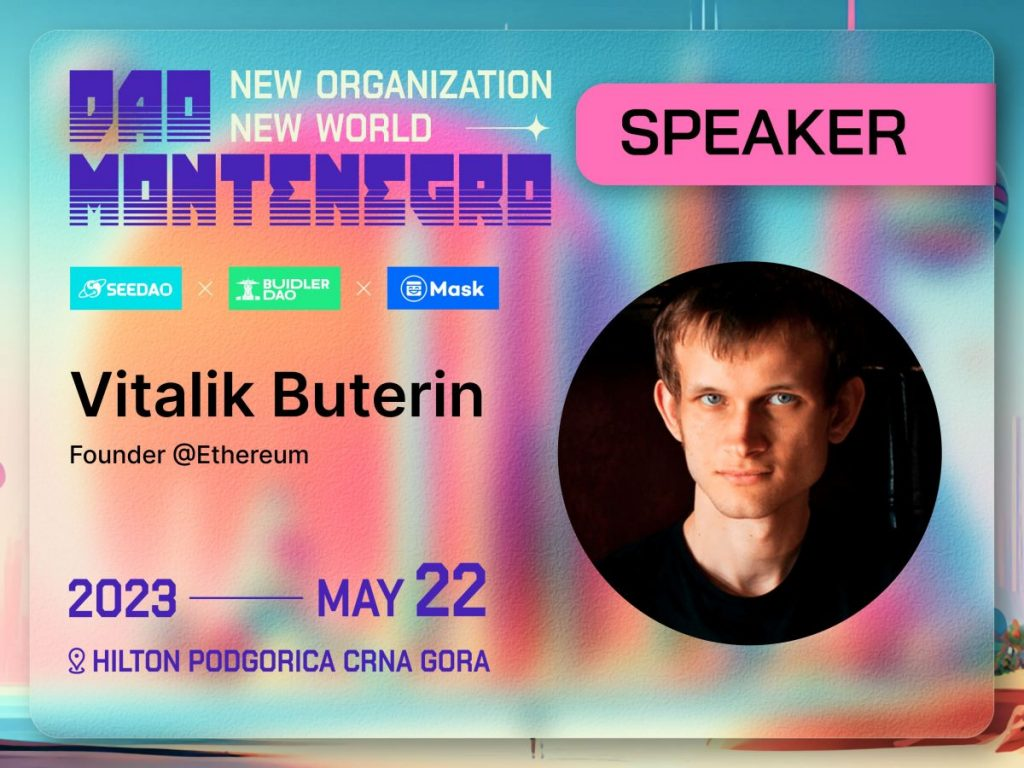 In an era propelled by exponential technological advancements, our world finds itself at the crossroads of unprecedented transformation. Geopolitical shifts, the relentless march of AI-induced job displacement, and the fragility of our economic systems have cast shadows of uncertainty over countless lives. It is an undeniable truth that our organizational structures struggle to keep pace with the breakneck speed of technological evolution. As we stand on the precipice, facing the imminent dangers posed by AGI and biotechnology, the need to confront these challenges head-on becomes ever more urgent.
The DAO Montenegro conference aims to peel back the layers of complexity surrounding these organizational hurdles within the context of a global crisis. Esteemed speakers, including the revered Vitalik Buterin, the brilliant founder and inventor of Ethereum, will take center stage to share their wisdom and insights. This assembly of luminaries will engage in thought-provoking discussions on critical topics such as:
· Transhumanism;
· Public Goods and DeSci (Decentralized Scientific Network);
· DAO: A new form of organizational structure;
· Philosophical perspectives on DAO tools;
· Digital nomads and network states;
· Creator economy in the post-GPT era.
While the conference boasts an impressive lineup of speakers, each possessing profound insights and groundbreaking expertise, it is the collective brilliance of these minds that will shape the transformative experience awaiting attendees. Visionaries such as Vitalik Buterin, co-founder of Ethereum, and Shrey Jain, an esteemed applied scientist at Microsoft Research and a stalwart in decentralized social technology, will share their invaluable perspectives. Joining the ranks is Michael, the co-founder of Humanity, whose revolutionary vision transcends conventional boundaries. Han Tang, the co-founder of the esteemed Chinese DAO SeeDAO, will contribute invaluable insights, while Sheen Hu, the visionary CEO of MXC DAO, will enlighten attendees with their unparalleled expertise.
Mark your calendars, for this is an event that cannot be missed. Secure your tickets and embark on a journey that will redefine our understanding of organizational challenges in times of crisis. As Podgorica becomes the epicenter of this extraordinary gathering, the stage will be set for thought-provoking discussions, groundbreaking ideas, and a collective commitment to shape a brighter future. With Vitalik Buterin and an ensemble of brilliant minds leading the charge, the DAO Montenegro conference promises to be a seminal moment in the annals of innovation.