Memes on Cardano, which are made by redditors in the thread about cryptocurrencies, were not appreciated by Cardano founder Charles Hoskinson. He insists they are not witty enough and equate his project with a scam.
Hoskinson tweeted that redditors on the /r/CryptoCurrence subreddit weren't artfully mocking his Cardano project.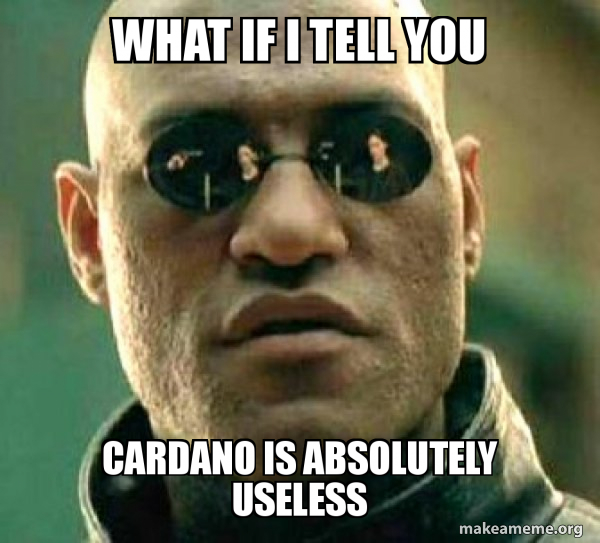 After that, Hoskinson wrote that as soon as his mission is completed, he would leave this toxic industry.
He recalled the time when the Ethereum team discounted all Cardano research due to the fact that Hoskinson left the project.
Hoskinson is one of the co-founders of the Ethereum blockchain. He left in 2014 after disagreements with the team regarding the project's future direction of development.
In recent months, Hoskinson constantly remained to stay at the center of scandals. In early October, he came under fire from the Ripple community for advocating regulation of the industry. Hoskinson wrote that most Tier 1 protocols are not securities, and the Ripple ecosystem is more decentralized than any other company. In addition, he expressed sympathy for the leaders of Ripple Labs, who found themselves in a difficult situation. Along with this, Hoskinson again called for the creation of clear rules in the market, noting that this will contribute to the formation of a healthier ecosystem.
But for many XRP supporters, what Hoskinson said was just a call for industry regulation.
"It came as a tremendous surprise, the incredible wave of criticism I received for a single comment which was taken out of context from an interview."
"I was one of the only people in the top 10 of the crypto community to go and talk about the XRP case and said it was wrong for the SEC to pursue actions – that's a fact, it's verifiable, you can see it, and yet you want to go down this road as a community. It's shameful."
Previously, Charles confiscated the Ethereum Classic Twitter account that had been owned by the project since 2016 and renamed it in Ergo. This account has over 600k followers, forcing the Ethereum Classic protocol to rebuild its community from scratch.