On August, 19, bitcoin suddenly plunged below $22,000, after hitting $22,723. The fall reinforced discussions of the possible further decline. Some traders fear that the first cryptocurrency might move to $10,000.
As bitcoin dropped, more than 165,000 traders lost their positions, with more than $580 million in cryptocurrency liquidated.
According to Coinglass, a cumulative $587 million were lost by traders, most of them having long trades. Crypto exchange Okex accounted for $245 million of all liquidations, while Binance stood on the second place with $136 million of positions liquidated in the last 24 hours.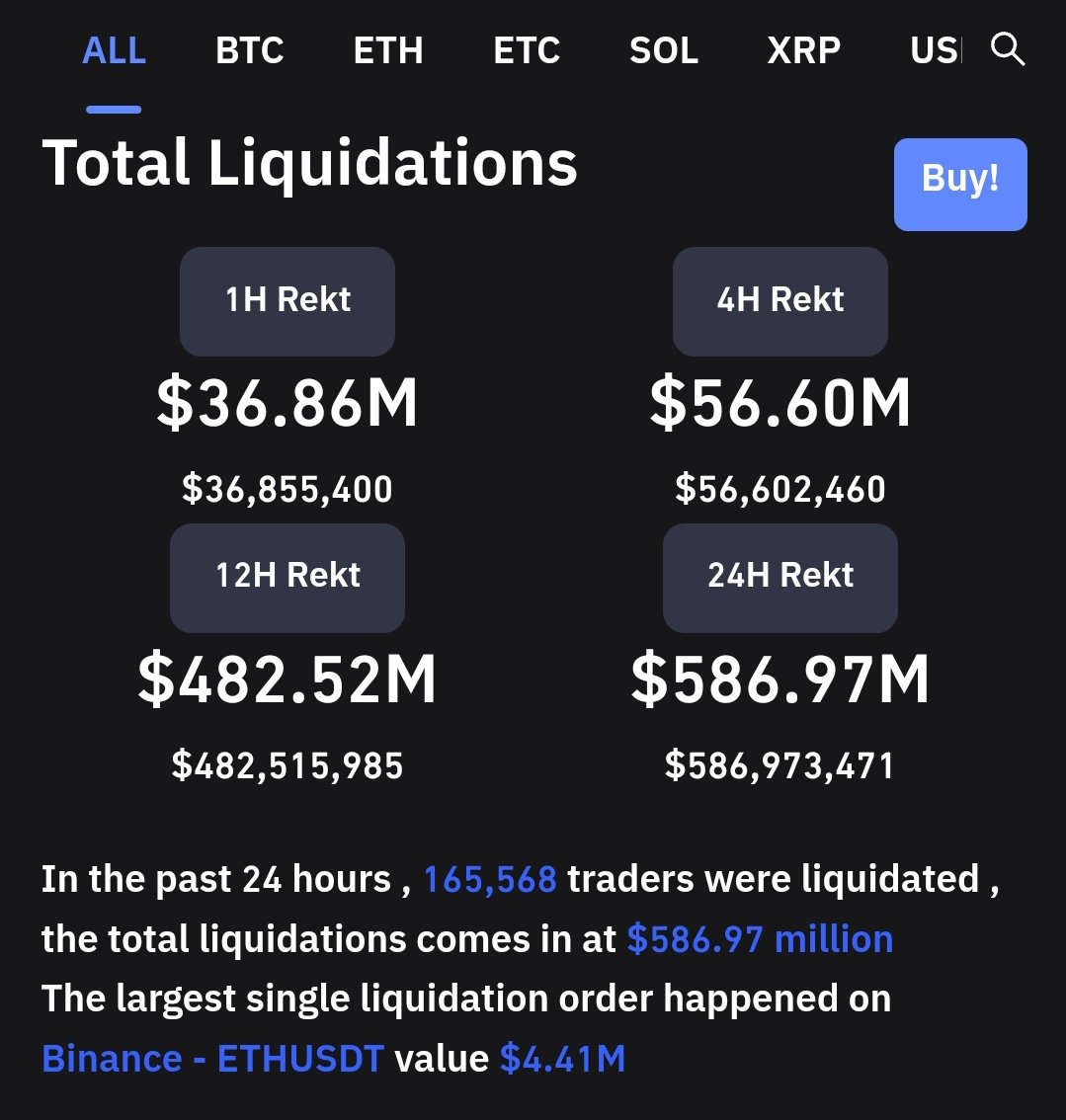 Data from Coinglass indicates also that bitcoin traders lost over $203 million, followed by Ethereum traders at $140 million.
The bloody Friday resulted to be one of the worst liquidations in 2022 so far. The previous one was back in June when bitcoin fell from $30,000.
Financial expert John Squire, the partner at Ojamu, an AI & Blockchain-powered platform, predicted that bitcoin would crash to $10,000, forcing institutional investors to flee, and then bitcoin might bottom out at $3,000 due to worsening world economic crisis.
However, trader Michael van de Poppe is more inclined to the idea that bitcoin enters an accumulation period, basing his analysis on the Hash ribbon indicator.
"Bitcoin impulsively broke through a bearish wedge that had been forming for several weeks. And now the trades should be based primarily on short ones. Sell orders should be placed in the area of $21,800-$22,200, if the price returns there, this will mean a reverse test of the trend line. According to the classics, sales should start from there again. There are three possible targets for taking profit: $20,765 - $19,223 -$18,600, with stop loss being approximately at $23,500," CEO Cryptorg Andrei Podolyan said while speaking with Metatalks.
Most Bitcoin holders in Twitter were skeptical about the $10,000 forecast.