Saint Petersburg saw the first ever 22 SPB open tournament, available to everyone. The event took place at a venue on Petrogradsky Island with dozens of players.
On the evening of the 24th of November, 40 players gathered at the game tables after having paid a symbolic entry fee of 50 USDT.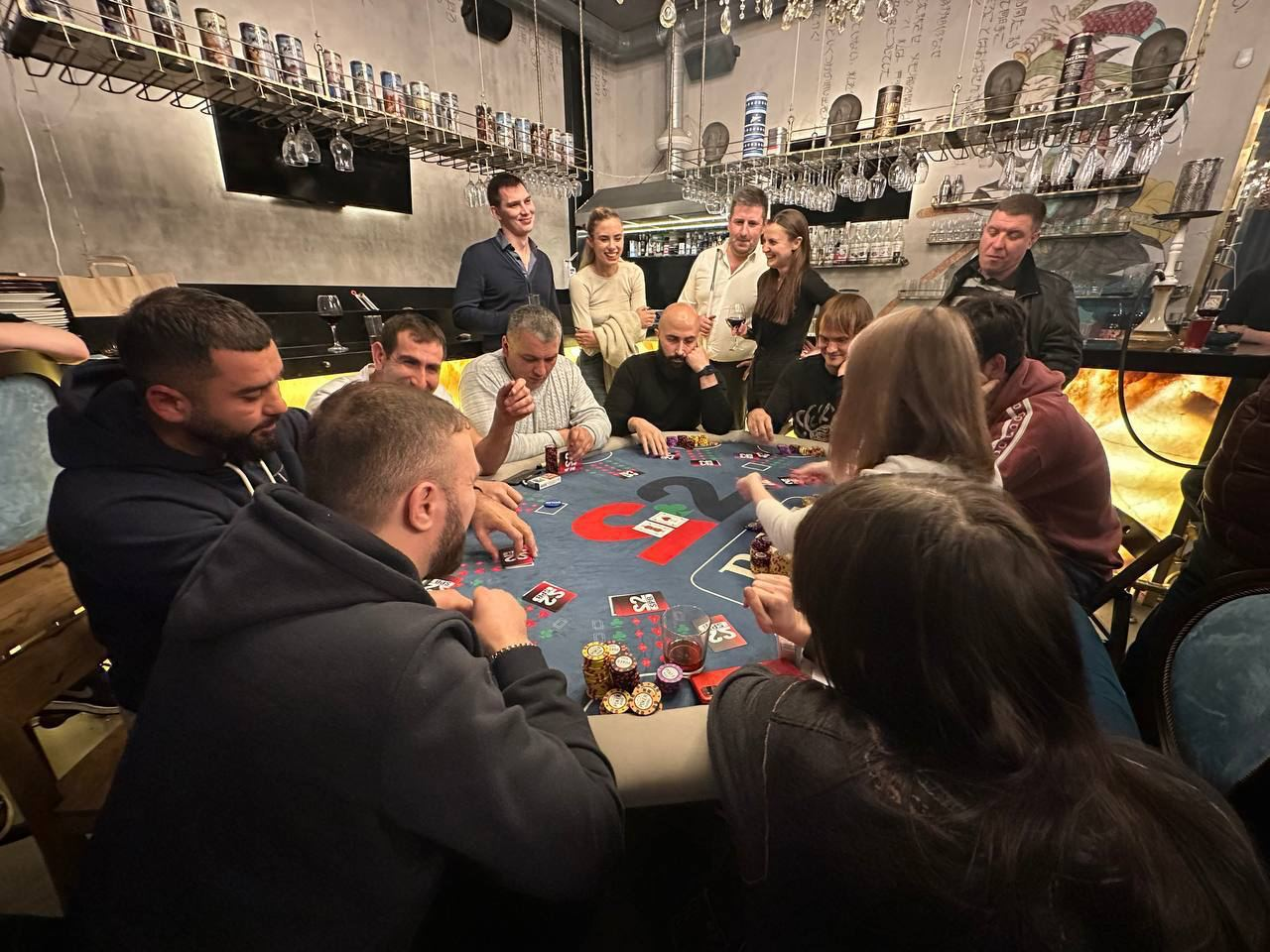 The total prize pool for the first 22 SPB tournament — 2300 USDT — was higher than the sum of all buy-ins, however. This mystery was quickly revealed to be caused by a simple addition of 300 USDT on the part of the organizer as a way to up the stakes and heighten the players' interest.
22 SPB is a card game with a unique deck of 48 cards. The game combines the best characteristics of many great games: Poker, Preferans, Parliament, and Blackjack... And yet it is unlike anything else in how engaging and thrilling it is to play. It can be played with just two players or a large group. Each player has to strategize to gain as high of a score as possible and win. You can play it offline as an actual card game, or with a dealer against other players online. You can read the rules and download the app in the 22 SPB Telegram chat.

The inaugural tournament took place at a real-life venue, however, 22 SPB is heavily involved with crypto and blockchain, enhancing the project with improved transparency and reliability. Once the app is fully released, organizers plan to introduce a special token to be used in the game, but let's not get ahead of ourselves!
The event kicked off at 19:00. From the very start players ramped up the competitiveness to the max, pushing the many guests of the event to the edge of their seats. The outcome wasn't decided until the very last minute, keeping everyone, including the most modest betters, deeply engaged in the action.
Four hours later, the final table welcomed only the best of the best, who were competing for the largest prize pool of the night. The winner took 1000 USDT and a special prize (as the first ever 22 SPB champion). Runners-up got 500, 400, 250, and 150 USDT respectively. Every final table player received something of value: 6th, 7th, and 8th places were granted free entry to the next tournament where the buy-in is planned to be 100 USDT.
According to the organizers, the inaugural event went surprisingly smoothly: "it was fun, it was exciting, and hot". Now equipped with real-life experience of running a 22 SPB tournament, organizers plan to continue hosting championships, with the next one slated for December this year. The time and place is yet to be announced!